About Time: You Explored the Business of Food with the UK's Biggest Brands
April 10 @ 6:30 pm

-

8:00 pm
The Business of… Food  is the inaugural event in the About Time Academy's 'Business Of…' series, where we bring together leading figures in industries as diverse as the media, finance, food and tech, to talk about how they got to where they are, the challenges they faced along the way, and any advice they might have for other starting out in their niche.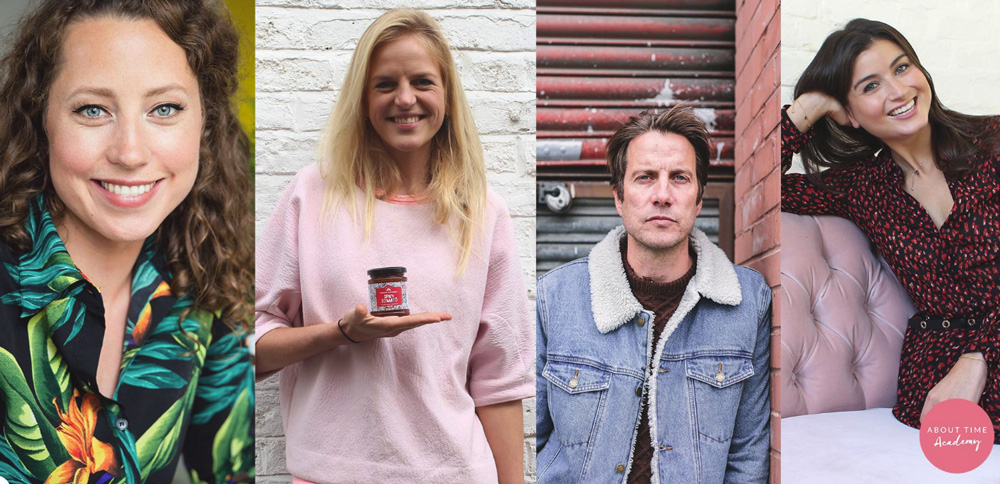 Presented by Editor-in-Chief of About Time, Angelica Malin, on April the 10th we're bringing together four of the most influential entrepreneurs in the Food & Drink space to discuss why and how they do what they do. 
How did they start out?

 

Where did they source inspiration, motivation and support?

 

How do they continue to find purpose, passion and fulfilment in their work?

 

What's the secret to creating a succesfuul food and drink brand?
Expect industry-specific insights, advice on growth, expansion and investment strategy, and guidance on how to navigate some of the most common pitfalls and challenges associated with starting a food or drinks business.
What to expect on the evening: 
– Welcome drink on arrival
– 40 minute panel discussion featuring some of the biggest players in the food + drink space
– A 20 min Q+A where you, the audience, get ask your most pressing questions to our panellists 
– The opportunity to meet and connect with like-minded Londoners, foodies, and budding entrepreneurs.
THE PANEL:
Olivia Wollenberg, Founder of Livia's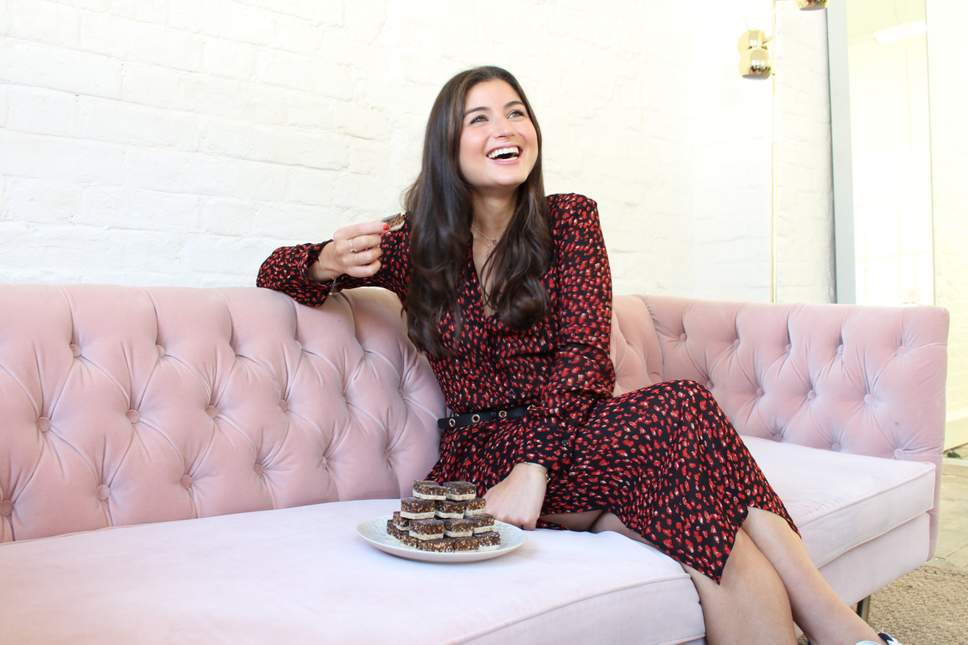 Founded by entrepreneur Olivia Wollenberg, Livia's is the brand revolutionising sweet-snacking. The company specialises in indulgence with a nutritional twist showing everyone how easy it is to enjoy natural deliciousness.
The company has allowed us all to say a wholehearted 'yes' to indulgent treats all over again. Livia's takes the simplest ingredients and makes them into the most sublime tasting treats. The idea was born out of Wollenberg's own intolerances that were diagnosed four years ago. There was a clear gap in the market for treats that really hit the sweet spot but were made without the ingredients she and so many others had to or chose to stay away from. So, she set out to fill this gap and has been on a mission to make naturally indulgent, free-from sweet treats accessible to everyone ever since. 
Livia's now has four highly innovative product ranges including the latest launch DUNX, a delicious range of cookies paired with nut butter dips.  True to the Livia's ethos, all products in the range are vegan, free from gluten and dairy, and made with only of the best, most simple ingredients.  Look out for Livia's in major UK retailers including Tesco, Sainsbury's, Ocado, Waitrose, Boots, WHSmith, Selfridges, Planet Organic and Whole Foods UK.
Pippa Murray, Founder of Pip & Nut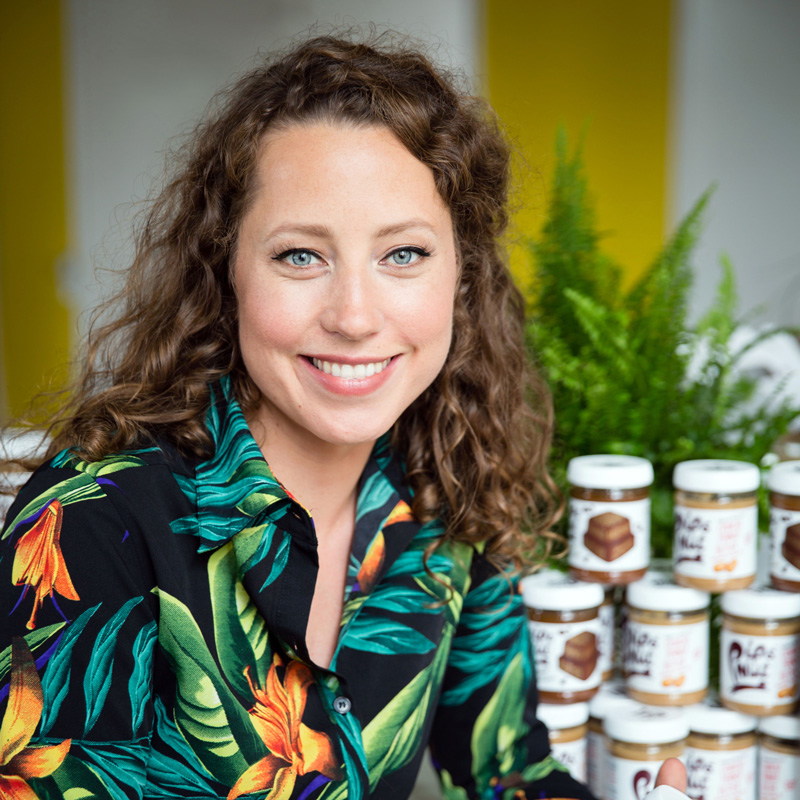 Pippa Murray is the founder of Pip & Nut, an all-natural nut butter brand which she launched in January 2015. Pip has a love of marathon running, and whilst training often turn to natural sources of protein to fuel her (delicious, nutrient dense and full of good fat) – she often found herself eating peanut butter straight from the jar. When she looked a little close at the ingredients, she noticed that most supermarket brands were laden with either palm oil and sugar, while the healthy ones were just a little too healthy looking. 
Taking matters into her own hands, Pip entered her concept for Pip & Nut into a competition – 'Escape to the Shed', run by Escape the City. The company's mission is to help talented individuals leave their corporate days jobs. After pipping 3,000 entrants to the post, she left her day job as a Producer at the Science Museum and spent three months living, working and launching her business from a shed in Central London. So Pip & Nut was born – a healthy food brand making nut butters with a fun edge that delivers a nutritionally uncompromising product – all products are 100% natural with no refined sugars, additives or palm oil.
Stuart Forsyth, Co-Founder of Minor Figures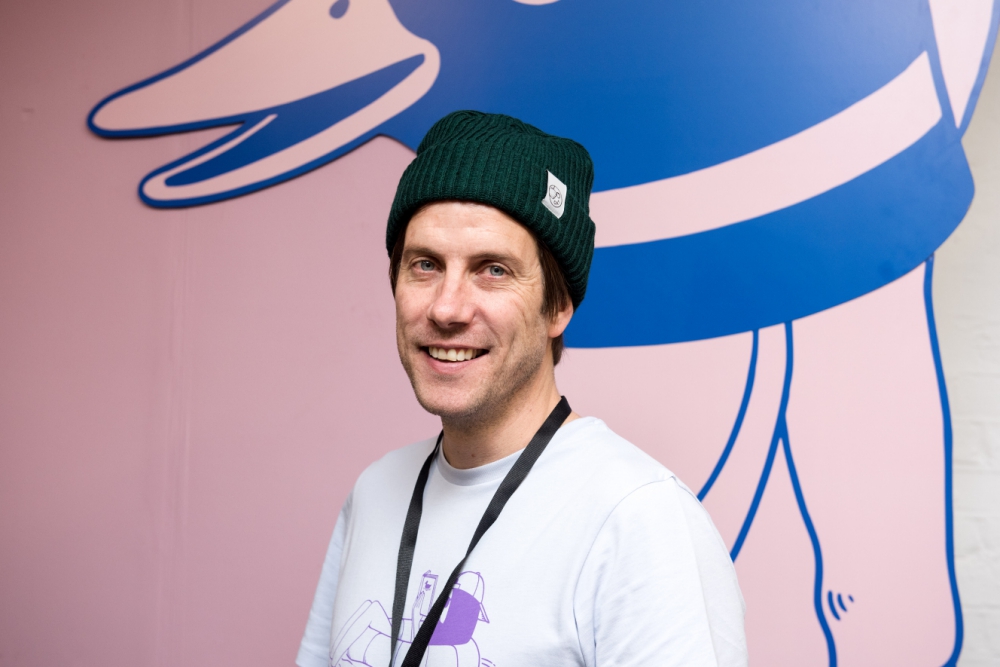 Credit: Matt Grayson
Stuart Forsyth is Co-Founder of Minor Figures, founded in 2014. Minor Figures is a specialist coffee company, based in Hackney Wick. Stuart developed a cold brew habit in California and decided to bring it back to the UK, by 2014 a couple of pioneering coffee shops had started making their own but there was a gap in the market for ready-to-drink cold brew with quality at its core. In steps Minor Figures. Stu has developed the cold brew iced coffee, roast and ground beans, oat milk, and now even CBD oil, making Minor Figures a highly respected brand to both consumer and barista. You can find Minor Figures at Sainsbury's, Ocado and Holland & Barrett. Brother to the Founders of KeepCup, Stu came to the UK originally bringing KeepCup to Europe.
Jenny Costa, Founder of Rubies in the Rubble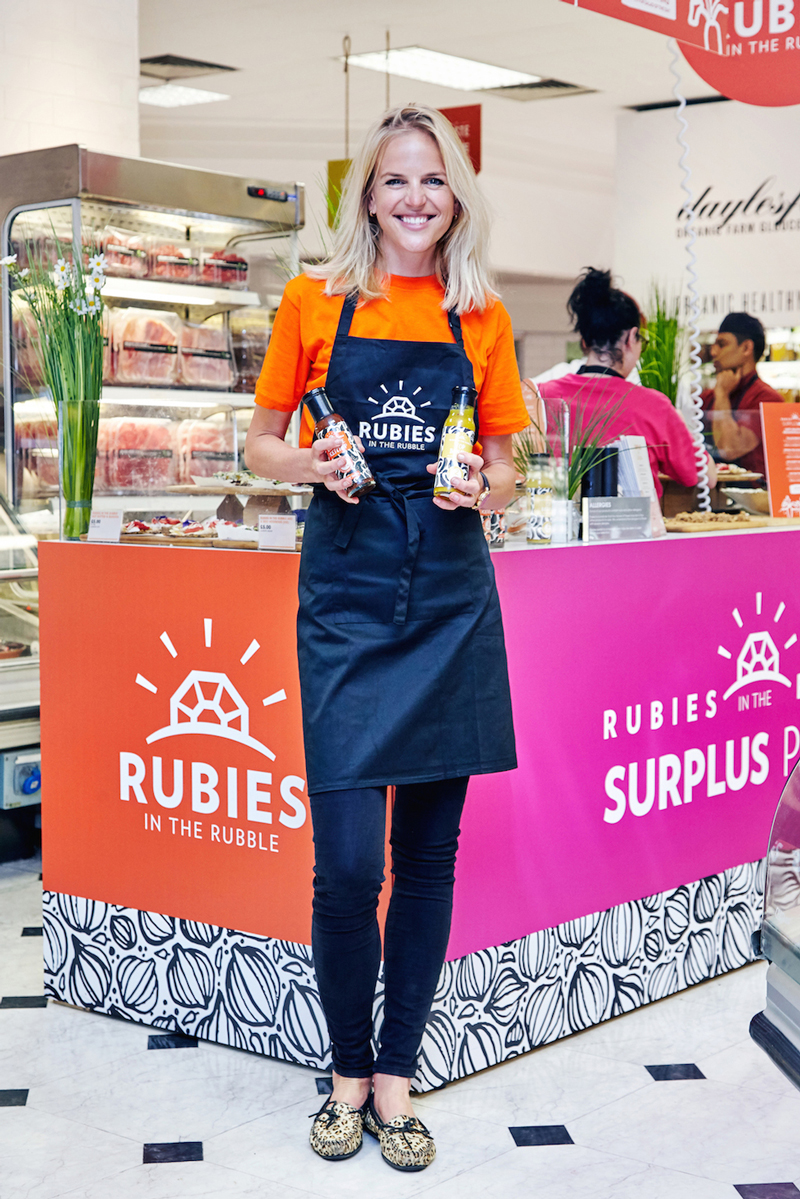 Founded in 2011 by Jenny Costa, the idea for Rubies in the Rubble came after visiting New Covent Garden market and noticing the huge quantities of perfectly edible, beautiful quality, fruit and vegetables from all over the world were being thrown away if not sold. 
Jenny became passionate about encouraging sustainable consumption and preventing good food from going to waste. In a time when so many in the UK struggle to afford to feed their families healthy meals, people are forced to visit food banks and malnutrition costing the NHS billions every year – it was impossible to turn a blind eye. 
After graduating with an MA in Mathematics and Economics in 2008 Jenny worked at a hedge fund for two years. However, having always had a heart for sustainability, entrepreneurism and good food, she left in 2011 to launch 'Rubies in the Rubble'.  
She started making her first batches of relishes, inspired by family recipes, from surplus from Borough Market, where she had her first stall. Since then Jenny has been working with farmers and producers across the UK to put this valuable produce to good use and spread the sustainability message whilst doing so, latest releases include a vegan aquafaba Mayo, available at Sainsbury's and Ocado, as well as a Ketchup, available at cafés and restaurants around the UK.